I rarely watch award shows, but I saw some celeb's dresses and had to blog about it :) Here are some of my faves:
Solange Knowles:
She rocked this beautiful emerald color

Ralph & Russo Couture gown. The shoulder detail and pointy pumps were great! I like how she kept her face & hair natural ~ BEAUTIFUL!
Carrie Underwood:
Her dress wasn't the best, but she looked fabulous! Her accessorizing, makeup & hair were perfect!
Beyonce:
She went for a classic black & white duo, but wearing separates made her stand out! I love the hint of checkerboard print. Reminds me of Spring/Summer Louis Vuitton...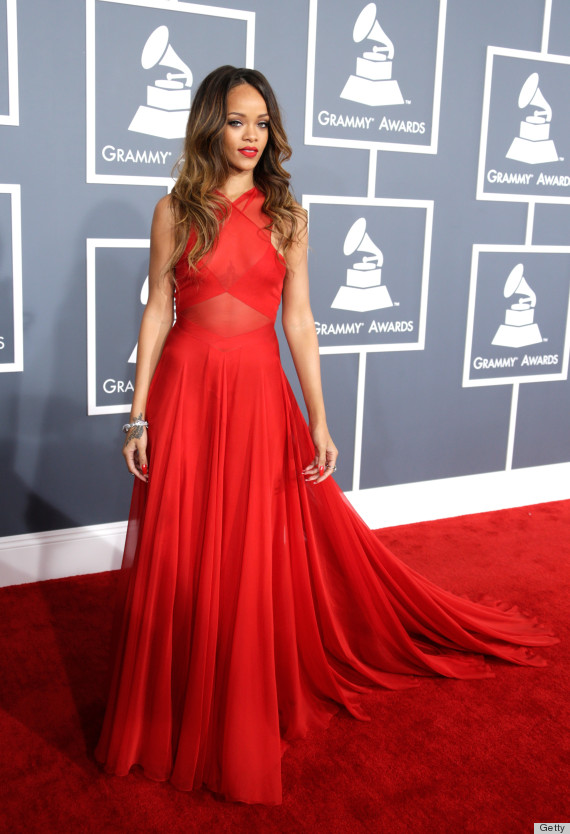 Rihanna was by far my favorite!
The dress was designed by

Azzedine Alaia (I'm not familiar with that designer). The red gown was her right color and draped beautifully on her body. And her hair... GORGEOUS! I really like how she (or rather, her stylist) polished her up a bit and didn't send her out in black or grunge-y garments.